Which electric fires are the best?
This option is great if you want something that is out of the way and subtle for gently warming up a room to the desired temperature. They are mounted on the wall and look incredibly stylish. You can choose between some of the best brands available and Amanti is a great one to consider with models like the Sym-50 Bespoke Electric Fireplace which is 50 inches. Superior also has some pristine options like the 60″ Wall Mounted Linear Electric Fireplace that can provide heat for a larger space.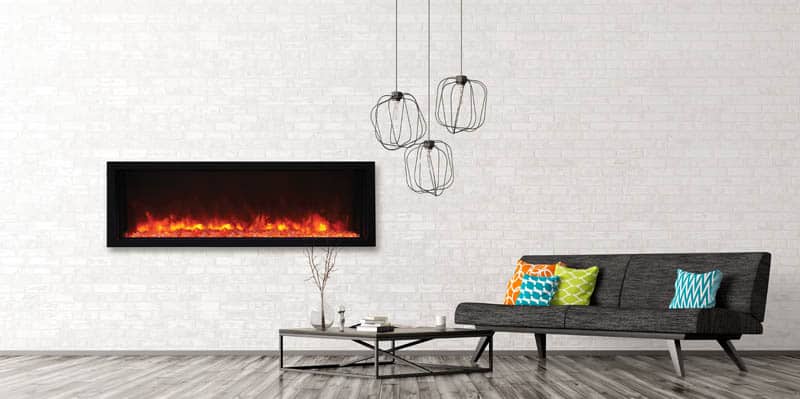 In-wall options are very stylish
Amanti also has some In-wall electric ones to consider such as the TRD 44″ Traditional Series Electric Fireplace. Dimplex is Another unique brand that offers options like the Opti-V Duet Electric Fireplace for any given wall. These are highly adaptable and can help you cover some space on a wall to tie the room together. Anything is possible with these in-wall electric masterpieces. There are a plethora of different sizes and manufacturers to consider, and we will help you narrow down the best options. It can be hard to settle on a model without first seeing it in action. You can get a first-hand look at all the features on our website for professional reference! In-wall electric fireplaces are gorgeous and modern with many color options available right now.

Freestanding Electric options
This is an easy option for many people that adds a wonderful element of sophistication and warmth to any space. They are very easy to install and you won't have to worry about measuring because it's ready right out of the box. A couple of the best models available are the Morgan Mantel with 23″ Electric Fireplace and the Jean Mantel with 26″ Electric Fireplace. We have many products with a reliable approach to the industry so you can enjoy any model for a longer time. One of the best qualities about these freestanding units is that they are highly adaptable. You can conveniently take them into other rooms and enjoy a new setup. It's artistically and practically flexible and any you choose from us is going to be a winner. It's more a matter of determining your space needs and personal preferences for customization.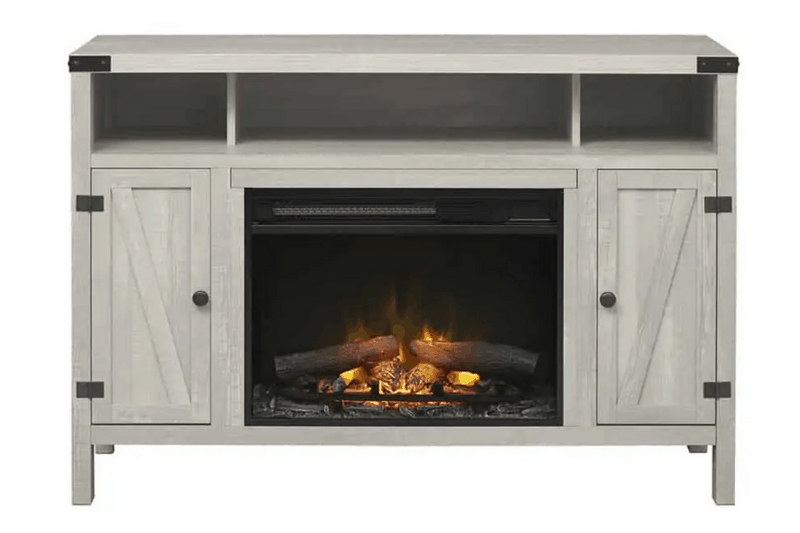 Models with extra storage and TV stands
If you're looking for the best of both worlds which include an electric fireplace and TV duo then the Haley Media Cabinet White with 50-in Linear Firebox is a good place to start. It has a sleek and modern design with plenty of space for your TV and any accessories. The Arlo Media Console Electric Fireplace might be better for console gamers with more accessible compartments for storing items. These are highly convenient and allow for maximum flexibility while gaming or watching TV. There is something magical about enjoying television with the presence of a beautiful electric fireplace underneath. These have been specially crafted to ensure maximum satisfaction with the different settings and colors available. These TV stand hybrids are becoming very popular and we have the right one for the job!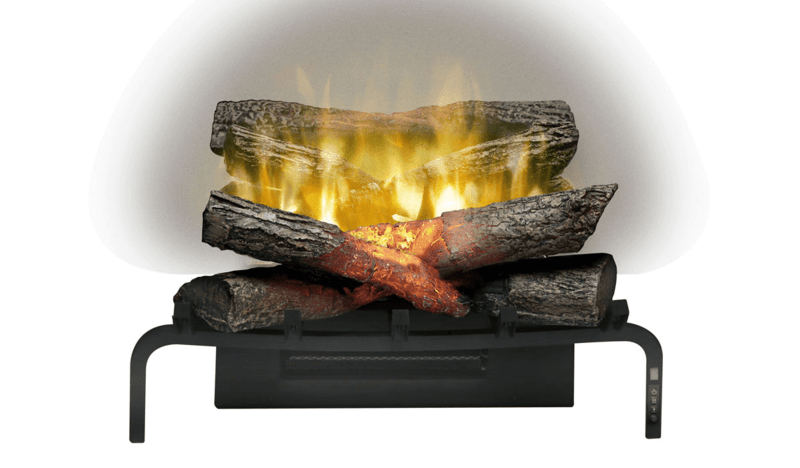 Beautiful realistic log sets for natural ambiance
Some people might prefer to have the pure natural ambiance of a log set fireplace and this is entirely possible here. We have many great models available that are realistic and indistinguishable from the real thing for a more classic experience. The Dimplex 30″ Self-trimming Electric Firebox is exceptional at giving you an appealing illusion that the logs are actually burning and this is very important to some. It might be the best option for you if you want the fireplace to seem authentic. The Dimplex Opti-myst Pro 1000 Built-in Electric Cassette is another great option that gives off a more modern vibe with realistic flames that capture the eye and mesmerize the senses. It gives off a more open alignment of illusion fire that's effective for all applications.
Consider buying our products today at Crackle Fireplaces!
You can count on us at Crackle Fireplaces to give you an optimal shopping experience. Our commitment is to your every need while you look through each product. What is right for some might not be ideal for others and that's why determining what's best is based on individual preference. Whether you are more old-fashioned or modern, it doesn't matter because we have the tools you need to succeed while answering any questions along the way. This is a big purchase, but we offer you free shipping on our electric options and are always looking to give great offers on a regular basis! At Crackle Fireplaces, we have many other products to consider including accessories for your fire pits, tables, or electric options. These will help you make the most of your experience and we are here to meet your needs with the strong flame of service!