What is the most realistic electric fireplace insert?
At Crackle Fireplaces, you have the security of knowing that our products have been tested and forged with great integrity. We have some fantastic fireplaces here and now is a good time to strike because things are getting colder! You might already own one of our fireplaces and are looking for a certain accessory to enhance the realism. Well, you're in luck because there are many great fireplace inserts to choose from that will elevate your unit to the next level. When it comes to choosing an electric fireplace insert, our options are all highly realistic and beautiful. We strive to give you the best selection here with affordable inserts to consider!
Self Trimming Electric Firebox
If you're looking for a realistic option, then the self-trimming electric Firebox is perfect because the logs were molded from actual logs to give an indistinguishable result! At Crackle Fireplaces, we have a prestigious patented flame technology that is used across our products to stimulate the senses and give you an experience that is on par with the real thing. The logs here are handcrafted to ensure that each small detail is present. You will be able to utilize a thermostat to adequately regulate the temperature and gain insight into making things more comfortable overall. You can adjust the speed of the flame to match the vibe and atmosphere of any room. The interior light controls give you power over the visibility of the logs so you can highlight them at any time or diminish them for a more subtle result.
The Slim-Line option
This is an option that has a little bit of everything with a gorgeous style, innovative technology, true artistry, and professional craftsmanship. If you're looking for an economical option then it's the way to go because it uses a lot less energy overall. The logs with this model are just as impressive because we use the same technology to ensure continuity across all products. Our process here is equally about functionality and style as we strive to give a proper balance of both across all products. A fireplace insert will definitely give the slim-line a brand new appeal!
Opti-Mist Pro: The Best option
The is the most beautiful and realistic option we have at Crackle fireplaces, and it will stun guests beyond belief when they see the attention you placed into your space by purchasing it. It is stunning with flames that are okay to touch. These cassettes are highly versatile and can fit into any wall or custom mantels for an impressive modern flair. You can even combine a few of these units to create one of the most realistic and vibrant centerpieces ever! Ultrasonic prestigious technology is implemented here to give the highest sense of realism possible. Impressive halogen lighting is responsible for the best results that mimic flames effectively.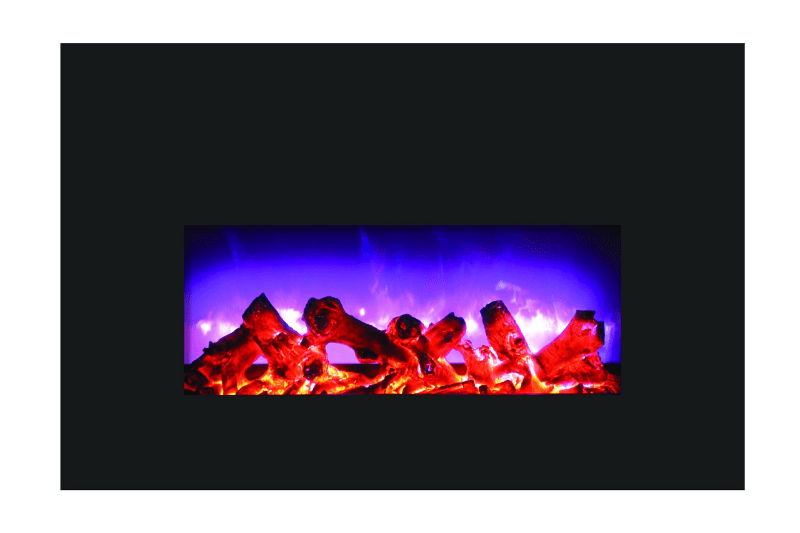 The Dimplex Revillusion selection
This fireplace insert will be safe for the whole family and is good if you're on a budget. It provides you with immaculate results that leave you floored and will definitely be a hit when having company over. They are very convenient and easy to set up by simply plugging into an outlet. From there, you're ready to enjoy a luxurious atmosphere with realistic flames that will make you wonder how it's even possible. These are very bright and randomized flames so you can never see a synthetic pattern that can be a dead giveaway they aren't real. The Log grate ember mat is an excellent addition because it simulates smoldering ash with captivating LED embers.
We will help you decide!
We understand that it can be a critical decision that takes time and that's why our team will help you weigh the options effectively. For instance, the opti-mist might be too expensive for some regarding the larger size, and that's why we offer a more convenient Pro 500 option to ensure you stay within the framework of your budget. No matter what your preferences are, we will take the burden of decision off your back and help you out like family!
Consider our fireplaces/tables at Crackle Fireplaces today!
It's definitely getting colder outside, and you need to find a fire pit or fire table that is suitable for your purposes. For the sake of continuity, many customers will purchase an outdoor and indoor option for a great combination. There are many artistic possibilities when assembling our products throughout your home, and we are here to enlighten you about the reality of our better products. Overall, you can find the best electric fireplace inserts here for an affordable price along with many other products. Visit our website today and discover options with life-changing results!